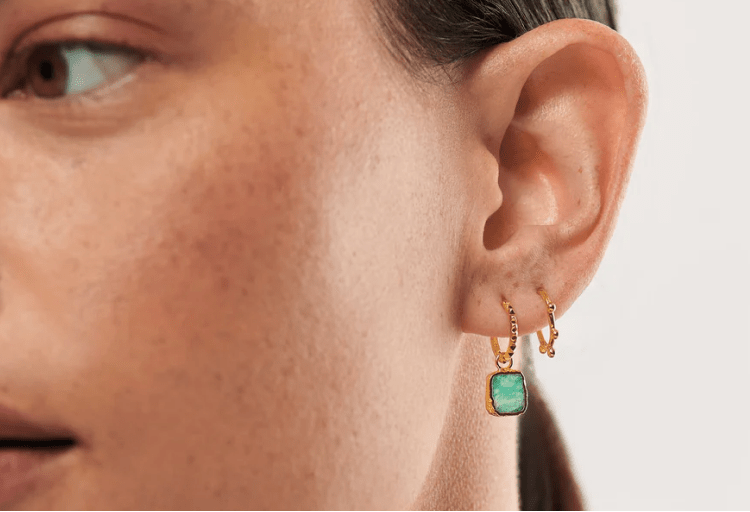 When it comes to purchasing fine jewelry (eg. with gold, platinum and diamonds), you have a wide range of details to consider to make sure it's right for you.
You may have noticed more and more high-end and boutique jewelers are trending towards made-to-order pieces. They offer a range of benefits over mass-produced jewelry, which in many respects is better suited towards lower cost, fashion jewelry.
Higher Quality
One of the most significant advantages of made-to-order jewelry is the level of quality that comes with it. Unlike mass-produced items that are made in bulk, made-to-order pieces are crafted with care and attention to detail. Designers, goldsmiths and diamond setters have more time to focus on each piece, ensuring that it is perfect before it leaves their workshop. This results in better quality control and jewelry made to last a lifetime.
Take our diamond stud earrings for example. Even classic martini studs are expertly crafted so that we can assure durability, symmetry and unique features in the design that make them more comfortable and significantly less likely to get lost.

Ethical Sourcing
Another advantage of made-to-order jewelry is that it is often ethically sourced. Because each and every piece receives full attention, so too do the raw materials to make it. Plus, as each piece of jewelry is made to order, each piece has a purpose and a new home.
By choosing made-to-order jewelry, buyers can be confident that their piece is created in an environmentally and socially responsible way. This includes the use of conflict-free diamonds and other materials, supporting fair labor practices, and minimizing waste.


Personal Service
Made-to-order jewelry also provides a more personalized service for the buyer. Rather than buying a mass-produced item off the shelf, customers have the option to work directly with the designer to create a piece that meets their specific needs and preferences.
This means that buyers can choose the metal, gemstones, and other details to create a truly unique piece that reflects their individual style. Even when a bespoke or custom design isn't required, when your jewelry is made to order, your jeweler can show you the exact diamonds for your piece. When it comes to rings, they even 3D print the exact design, in your size, to try on before the real one is crafted.

Pricing
While made-to-order jewelry may seem expensive, it can often be more affordable than mass-produced pieces of similar quality. This is because jewelry makers don't need to keep large amounts of inventory on hand, which can be costly.

Caveats
While made-to-order jewelry has many benefits, there are some caveats to keep in mind. One is that it can take longer to receive a made-to-order piece than a mass-produced item. This is because the piece is created specifically for the buyer, which can take time (usually 1-2 weeks). A last minute purchase from a jewelry store is out of the question for the same reason.
Another consideration is that made-to-order jewelry is not always adjustable. Full eternity rings, for example, cannot be resized once they are made. As a result, it is crucial to know your exact size when ordering.

Final Thoughts
Overall, made-to-order jewelry offers a range of benefits over mass-produced items. With its emphasis on quality, ethical sourcing, personal service, and fair pricing, it is a better choice for consumers who are looking for a unique, high-quality piece that reflects their individual style. While there are some caveats to keep in mind, the advantages far outweigh the potential drawbacks.