s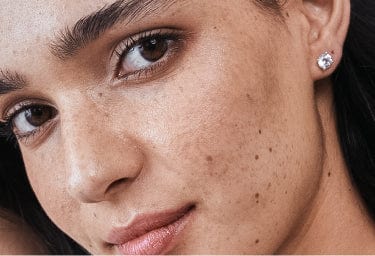 4 Must-Have Classic Diamond Pieces
Tue, Jun 13, 2023
In the dynamic world of fast fashion, there are a few enduring staples that never fade away - the little black dress, a crisp white shirt, a tailored blazer - and in the realm of jewelry, the unquestionable classic diamond pieces. We at Shiree Odiz believe that every woman should have her own set of timeless diamond essentials that effortlessly upgrade any look, suit any style, and add a touch of everyday luxury.
1. Classic Diamond Stud Earrings
Simple yet stunning, diamond stud earrings are the quintessential everyday diamond accessory. These classic everyday earrings provide a sparkle that subtly accentuates your natural beauty, no matter your style or the occasion. Ideal for a casual day out, a fancy dinner, or an important business meeting, these diamond studs are as versatile as they are elegant. In the words of fashion icon Coco Chanel, "Simplicity is the keynote of all true elegance" - and what could be simpler yet more elegant than diamond stud earrings?


2. Diamond Tennis Bracelet
The diamond tennis bracelet has long reigned as a symbol of sophistication and understated luxury. Named after tennis star Chris Evert's famous jewelry incident at the 1987 US Open, these bracelets are not just for tennis players or the elite. They're popular for women of all walks of life due to their comfort, versatility, and timeless appeal. Our tennis bracelets are meticulously crafted to ensure they sit comfortably on your wrist, adding a touch of grace to every gesture.
3. Solitaire Diamond Necklace
The solitaire diamond necklace is the epitome of minimalist elegance. This simple diamond pendant, featuring a single, mesmerizing diamond, is a testament to the saying 'less is more'. A diamond solitaire pendant can effortlessly elevate any outfit, becoming the focal point that draws all eyes. Whether you're heading to a casual brunch or a formal dinner, a solitaire diamond necklace is a must-have addition to your wardrobe.


4. Diamond Eternity Ring
Last but certainly not least is the diamond eternity ring - a symbol of everlasting love and commitment. The eternal circle of diamonds on these classic rings symbolizes unending affection, making them a popular choice for wedding bands and anniversary gifts. But their significance goes beyond romantic love. The diamond eternity ring is a luxurious piece that adds a timeless, elegant flair to any look. One caveat you should note is that eternity rings can't be resized, so it's best to either try on a model of the ring beforehand for comfort or make 100% sure you have the correct ring size.




At Shiree Odiz, we are passionate about crafting each piece to order, considering every intricate detail to ensure our jewelry is as unique as the woman who wears it. Our aim is to offer quality, beauty, and above all, a sense of everyday luxury that can be enjoyed for a lifetime.

Remember, the beauty of diamond jewelry is not just in its visual appeal, but also in how it makes you feel. Much like how the perfect 'little black dress' can make you feel confident and beautiful, the right piece of diamond jewelry can bring out your inner radiance, adding sparkle to your everyday life.
FAQs
Q: What are the most popular diamond earrings?
A: Diamond stud earrings, simplistic hoops, and dazzling diamond tennis earrings are classic designs that stand the test of time, making them some of the most popular choices.

Q: Is it OK to wear a diamond tennis bracelet every day?
A: Absolutely! Diamond tennis bracelets are versatile, pairing well with both daytime and evening attire. Their flexible design ensures comfort for daily wear.

Q: Which wrist should you wear your tennis bracelet on?
A: While there's no hard and fast rule, most people opt to wear their tennis bracelet on the left wrist, particularly if they are right-handed. Ultimately, it's about personal comfort and preference.

Q: What are the best diamond jewelry gift ideas?
A: The key to selecting the perfect diamond gift is sticking with timeless classics. Items such as diamond stud earrings, tennis bracelets, necklaces, solitaire rings, and pendants never go out of style and are adored universally.